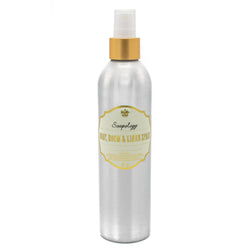 SoapologyNYC
Body, Room & Linen Spray
Our Body, Room & Linen Spray may be used in various situations.
Keep your body, linens, or home smelling clean & fresh with one of our signature fragrances. Each scent is unique in its purpose, whether it be to reinvigorate, enliven or bring peace of mind.
Our products are all-natural, cruelty-free & made with love right here in NYC.