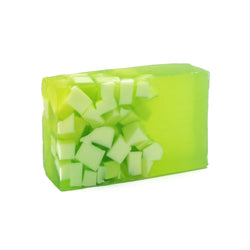 SoapologyNYC
Soap Bar - Verbena Ginger
Our Fresh Cut Soaps are rich in moisture promised to hydrate & repair skin, leaving it soft, glowing & delicately scented for every day use.
Recommended for those with oily skin. 
Customer Reviews
Addicted
This soap is so calming and cleansing that I always end up lathering up two or three times in one shower session. This is one of the best things I've found for a brief stress relief. If I could walk around in the suds from this soap all day I would!