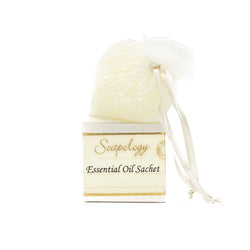 SoapologyNYC
Essential Oil Sachet - Gardenia
Use the natural aroma of essential oils to freshen any atmosphere whether it be your home, office or closet. A more portable alternative to candles, our essential sachets fill your world with a wonderful, long-lasting aroma that is pleasing to the senses.
Our sachets are made with the natural aroma of Gardenia, Honeysuckle, Lavender, Narcissus or Rose.
Customer Reviews
12/06/2021
tar13f@gmail.com RYAN
Sachets to keep living by!
Always lovely.