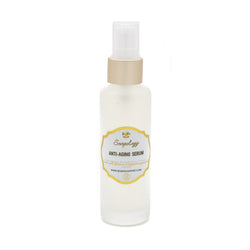 SoapologyNYC
Anti-Aging Facial Serum
Our daily Anti-Aging Facial Serum promotes youthful radiance & smoother skin with every use. Made with all natural ingredients such as: Aloe Vera, Witch Hazel, Green Tea & Vitamin E, this formula is soft to the touch, rejuvenates damaged skin cells & leaves your face looking toned, smooth & healthy.
This serum is best when paired with our daily facial cleanser & moisturizer. 
Customer Reviews
Serum
I feel like it is doing the job.