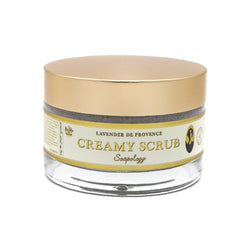 SoapologyNYC
Creamy Scrub - Lavender De Provence
Our unique Creamy Body Scrubs are made with mineral-rich salts & Vitamin E that nourish & soothe the skin while also removing dead skin cells.
Indulge in a luxurious & aromatic experience every time you shower!
Customer Reviews
Dream Scrub
I love it and purchased several times. I use it nearly everyday for a hand scrub and the scents are wonderful!